Below is an English translation of the article:
To learn more about Yuzu Kyodai: http://www.yuzukyodai.com
Building a brand rooted in culture
Advising multinational companies on "building a brand rooted in the culture of each country" and rapidly expanding the number of client.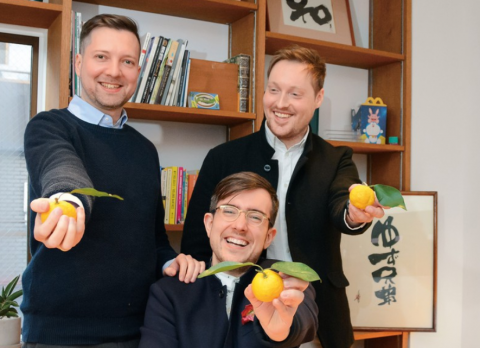 Yuzu Kyodai advises multinational companies on "building a brand rooted in the culture of each country" and is expanding business rapidly.
Many foreign companies operating in Japan are unable to increase sales of products and services because they do not fully understand the cultural background of Japan. Our employees, including our three founding members, have multicultural experience and backgrounds and act as a bridge.
Our company provides consulting services to major European food products, beverages, restaurants, and IT companies. One of them is Nestlé Nespresso, which offers espresso coffee in capsule coffee and brewing machines. In Japan, there was no habit of drinking espresso coffee, and sales were sluggish.
In 2017, after receiving a request from the company and conducting a market research, it was found that Japan prefers "hand drip" coffee, which requires time and effort to make. It is the same as the Japanese tea culture, which emphasizes the process of how to make tea, not the tea itself. On the other hand, the European espresso culture is based on the idea that "making a good coffee in a short time can be done by a machine."
In response to our suggestion, the Japanese corporation of Nespresso changed the CM in which the American actor George Clooney appeared to the content that tells the origin of Nespresso coffee capsules back to agricultural producers. In addition, at directly operated stores, we devised to show the contents of the capsule to visitors. Machines and capsules are the same as before, but as a result of changing the way we communicate with consumers, we have significantly increased our recognition in Japan.
Even in a hamburger chain, we have made great achievements. This company has caused customers to leave in Japan due to quality issues stemming from raw materials. We proposed that we make a difference from competitors in terms of quality, based on the premise of product safety. Market research has found that the freshness of salad lettuce is one of the key points to appealing high quality to consumers.
Staff are important to us
In Japan, the handling of staff is as important as the products offered. If the staff are not working comfortably, customers may be wondering if the products and services offered are good. Therefore, we developed a communication such as "We value not only our customers but our staff as well" through posters in stores. Through these efforts, the company has succeeded in restoring consumer confidence and sales.
There are many foreign-affiliated and domestic-capital consulting companies and advertising agencies in Japan, but many of their customers are domestic companies, and there are many who do not care about the cultural characteristics of the countries in which they do business.
However, even if there is only one communication, the priority points in each country are different.
Keeping our dream of creating Yuzu beverage one day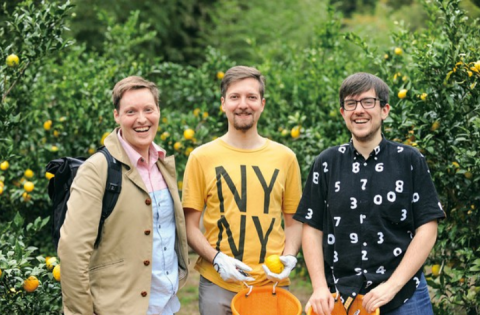 Yuzu Kyodai was originally founded in December 2013 by three people as a company that makes soft drinks for Yuzu. We wanted to make and export a beverage made from Yuzu, which is not available in Europe. However, we gave up because we could not find a bottling company. In 2016, we restarted with a consulting company and a customer in the age of an advertising agency, and then two people rejoined. We have offices in Berlin, Shanghai and Singapore. In the future, we would like to realize a yuzu beverage business in addition to the business of introducing traditional Japanese companies overseas.